Uniform
Items highlighted in bold will need to be ordered from our website shop: www.swischoolwear.co.uk. Items can be delivered to your home address or to school. Delivery to school is free but there will only be one delivery per week so there will be a time delay in receiving items.
All other items can be purchased form any school uniform provider.
We have recycled uniform in our Swap Shop that is open every Monday after school.
Main uniform
Academy Black blazer
Knee length black skirts or Trousers (girls trousers should NOT be tight fitting at the ankle - see below for an example)
White long sleeve shirts and blouses
Tie
Academy V-neck blue jumper (Optional)
Black tights
Black leather shoes (plain with a low heel, no trainers of any kind, boots, sandals, canvas shoes or high heels)
PE kit
Academy Blue polo shirt
Academy Blue fleece (black, blue or white base layers permitted for winter)
Amazon Blue PE Jacket (Optional)
Black football shorts or
Black tracksuit bottoms or black sports leggings (small logos are permitted)
Black football socks
Plain white sports socks
Trainers
Football moulded boots or astro football boots (only required for team sports on the field/3G)
Shin pads (where necessary)
You can also purchase a blue and black ruck sack or laptop bag (Optional).
PE kit
Students should come to school wearing their PE kit on days that they have PE lessons.
Hair
Hair should be of reasonable length, style and natural colour suitable for school, no shaved designs in head.
Jewellery
One pair of plain stud earrings in the ear (1 earring in each ear) and a watch are permitted. No additional fashion jewellery should be worn.
Make-up
Make-up should be kept to a minimum with a natural appearance. Nail varnish is not permitted. False nails and eyelashes are not allowed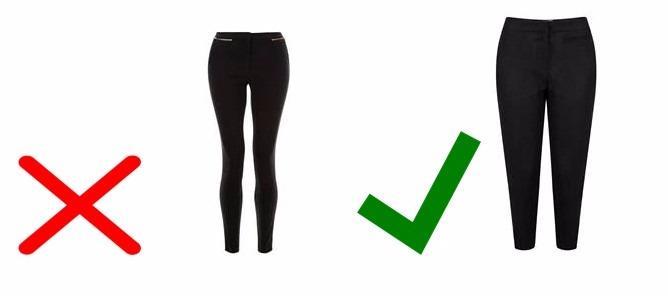 Girls school trousers should be black tailored and non stretch