Welcome from the Headteacher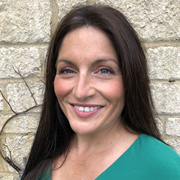 It is a pleasure to welcome you to The Oxford Academy. As Headteacher I am very proud to serve our students, parents, staff and community partners.
The Oxford Academy is a warm, friendly and vibrant school that is built on an ethos of high expectations for all and a belief that every child will be successful - academically, personally and as a lifelong contributor to the wider world.
Our inclusive Christian values underpin all that we do. Staff at our school have a firm belief in the power of education to shape children's lives for the better. The Oxford Academy is centred on a culture of excellence where we respect each other, are self-motivated, determined, responsible, have a thirst for learning, and a strong sense of pride in belonging to the Academy.
We are committed to providing educational opportunities of the highest quality for all our students and we believe in educating the whole child. We aim to deliver a broad education that is ambitious, varied and stimulating in a caring environment that creates well-rounded individuals who excel and benefit from our approaches to teaching and learning. At the Oxford Academy, we are inclusive and a school for all in our community. We work to meet the needs of our students - whatever it takes.
The Oxford Academy is driven by raising aspirations, expectations and achievements for all. We are very much outward facing and seek to engage with local, national and international partners, in order to build an ambitious network of support for the children in our care. Our fundamental aim is to create vibrant and dynamic learning experiences, so every child has the opportunity to become an ambitious, confident learner.
Our website will enable you to discover more about the Academy; I hope that you will quickly gain a sense of the rich potential of our students and staff, their achievements and the wider life of our school.
Please do not hesitate to contact me if you would like an opportunity to find out more about The Oxford Academy.
Mrs. Nora Ward