Extra Curricular and Enrichment
"The classroom is just a room. Learning can happen anywhere."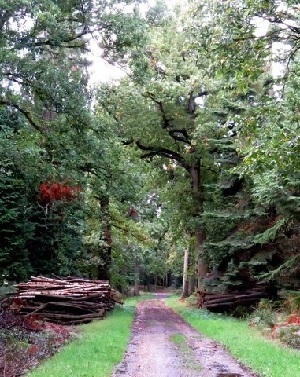 We offer a range of exciting and fun opportunities for you to take part in outside of your studies. Participation in the extra-curricular offer is strongly encouraged and through this students are able to confidently differentiate themselves from the crowd when applying for university, employment and apprenticeships.
We are continually seeking to expand the range of opportunities and events that we offer and our Student Leadership Group works closely with Mr Powles to develop the activities on offer.
---
Student Ambassadors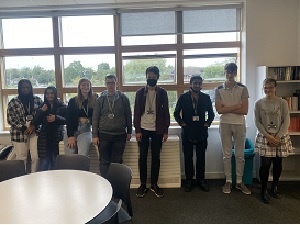 At TOA Sixth Form, we celebrate and promote student leadership opportunities. This year we have introduced the role of Sixth Form Student Ambassador. Student Ambassadors develop leadership, communication and teamwork skills. Student Ambassadors support staff, students, guests and families, for example at Open Evenings and other activities such as the recent Citizen UK event hosted at The Oxford Academy. Being a Student Ambassador is an excellent chance for students to develop confidence and employability skills. It also helps build content for CV and for personal statements for university, employment or apprenticeship applications. Importantly, Sixth Form students act as role models and leaders within the whole-school community. We would like to thank our Sixth Form Student Ambassadors and look forward to developing the role further over the coming months.
---
Workshops with Clive Stafford Smith OBE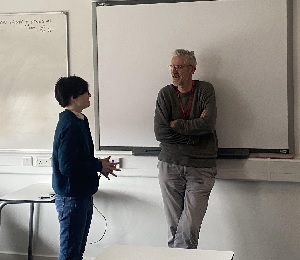 Last week, students at TOA Sixth Form were privileged to welcome renowned human rights lawyer, author and campaigner Clive Stafford Smith OBE for a series of talks and workshops. Clive Stafford Smith OBE has specialised in the areas of civil rights law and working against the death penalty in the United States of America. He was awarded an OBE in the 2000 for humanitarian services in the legal field and in 2005 he received the Gandhi International Peace Award. He is the co-founder of Reprieve, a human rights not-for-profit organisation and has now established a new non-profit called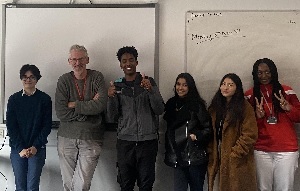 3DCentre. TOA Sixth Form students had the chance to discuss a range of topics incluiding the death penalty, state torture and miscarriages of justice. It was a truly inspirational day and our aspiring lawyers look forward to working with Clive Stafford Smith OBE in the coming months on a citizenship and law project.
---
Year 12 Trip to Bodleian Library
A-level History, Sociology and English Literature students at TOA Sixth Form visited the Bodleian Library just before the half term, where they were able to explore current exhibitions focusing on Melancholy and the work of Robert Burton in the 17th century. Students were given a tour of the Bodleian including the rooftop of the Western Library building where students enjoyed the truly spectacular views over the city, including the Radcliffe Camera.
---
Applying for competitive and Russell Group universities workshop
As part of the TOA Si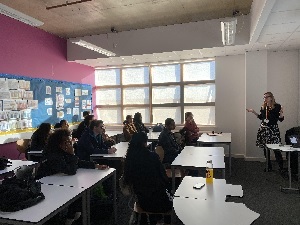 xth Form Enrichment Guest Speakers programme, Sixth Form students welcomed Hannah Rolley from Trinity College, University of Oxford who led a workshop on applying for competitive universities such as Oxbridge and Russell Group universities. It was an informative and engaging session and we look forward to working with Trinity College again soon.
---
Well-being and Mindfulness
At TOA Sixth Form, we take well-being seriously - it is a top priority for our staff and students. We focus on well-being topics in tutor time (sleep, diet etc). We focus on wellbeing topics in PSHE lessons (mental health, drugs & alcohol, character and habits etc.). We celebrate successes such as good attendance (prizes, certificates, postcards) and have community and extracurricular activities and events. We have guest speakers linked to well-being for enrichment (e.g. body image). We have lots of opportunities for physical activity, gym and sport. We have a school counsellor and we offer counselling and life coaching. Students and staff can speak to the Sixth Form Team, a tutor or any member of staff about safeguarding and wellbeing. This term we are launching some new wellbeing and mindfulness activities in which staff and students can participate. Over the next few weeks we are doing mindfulness colouring. Here are some of this week's winners.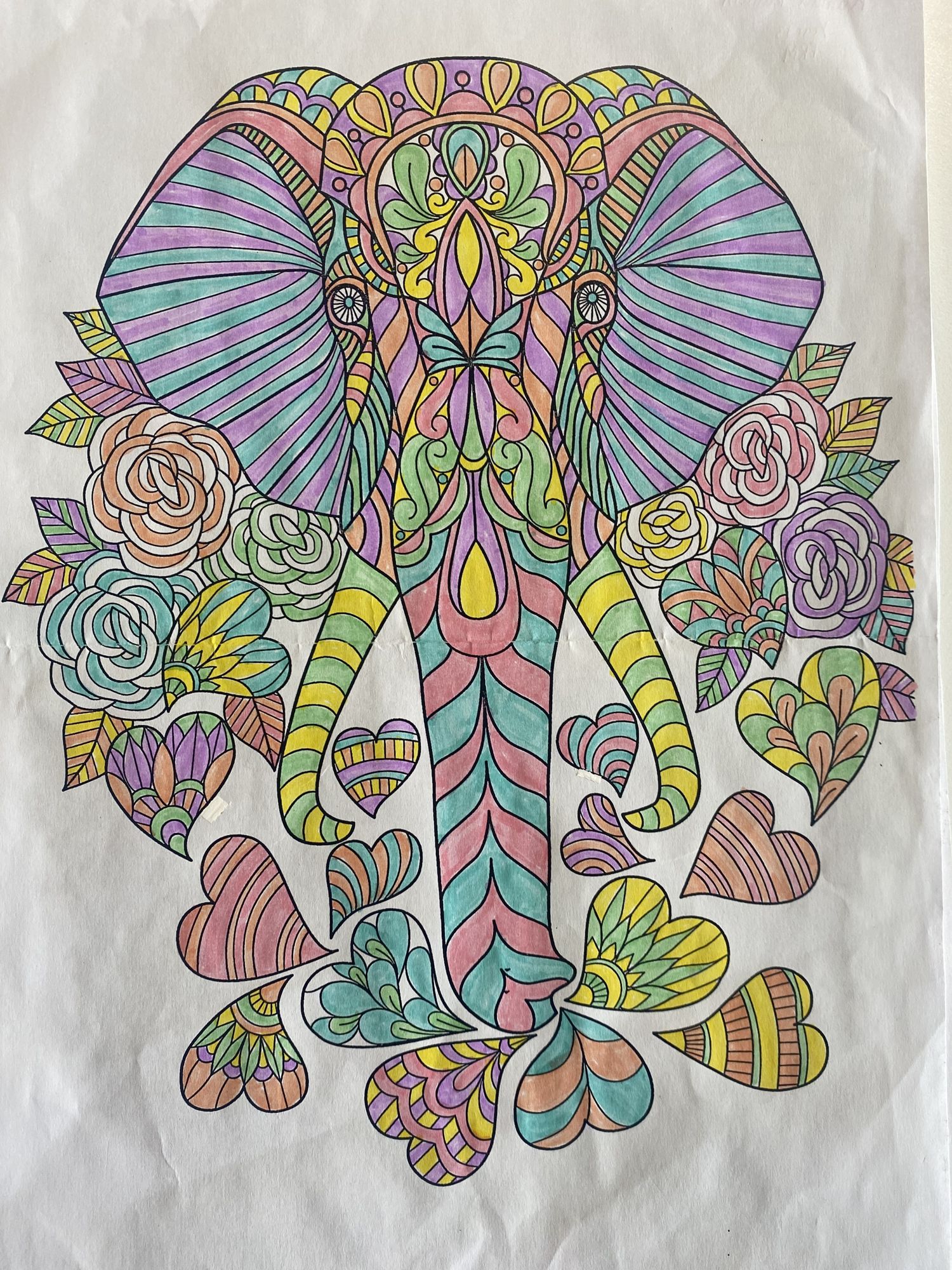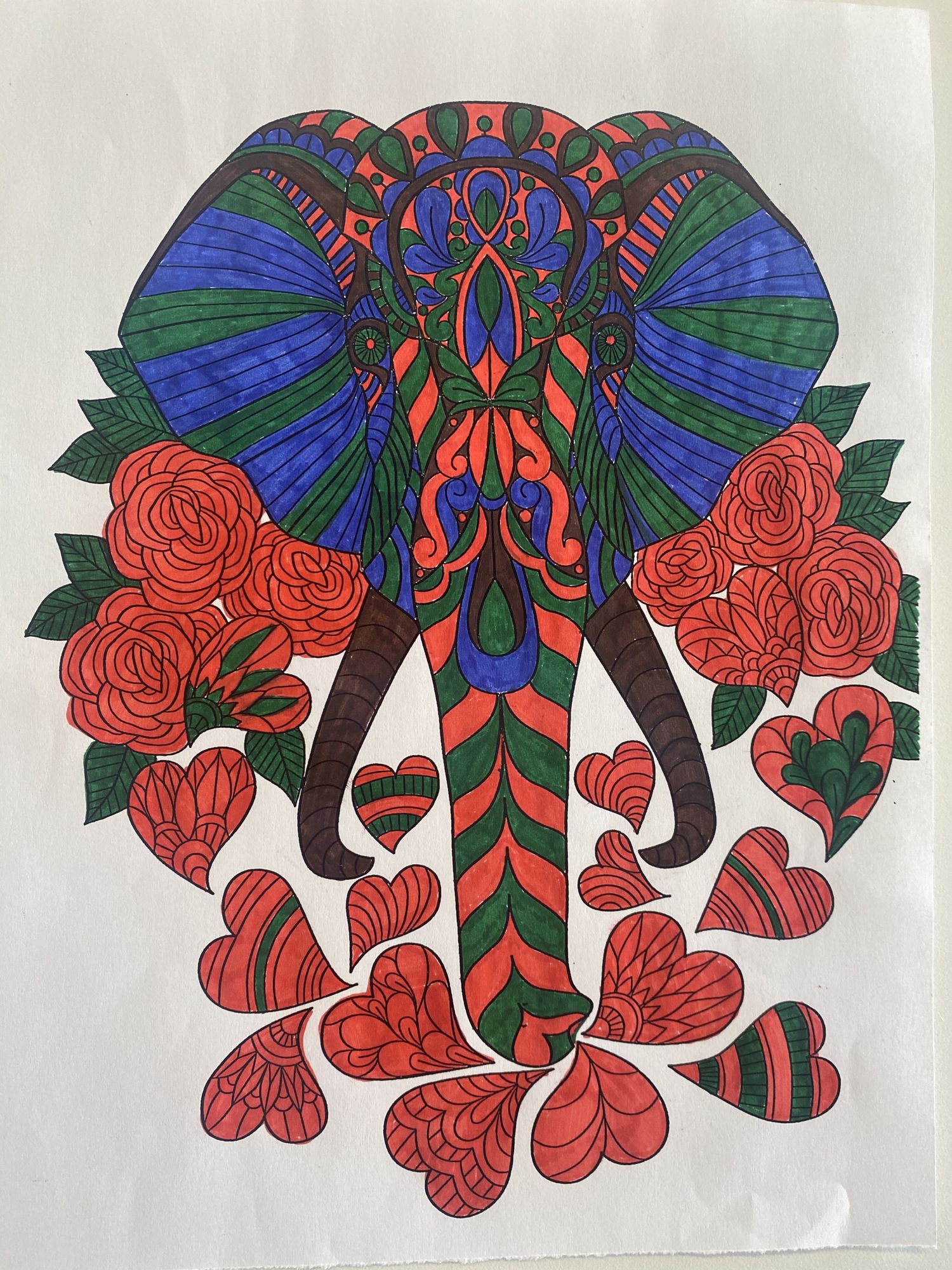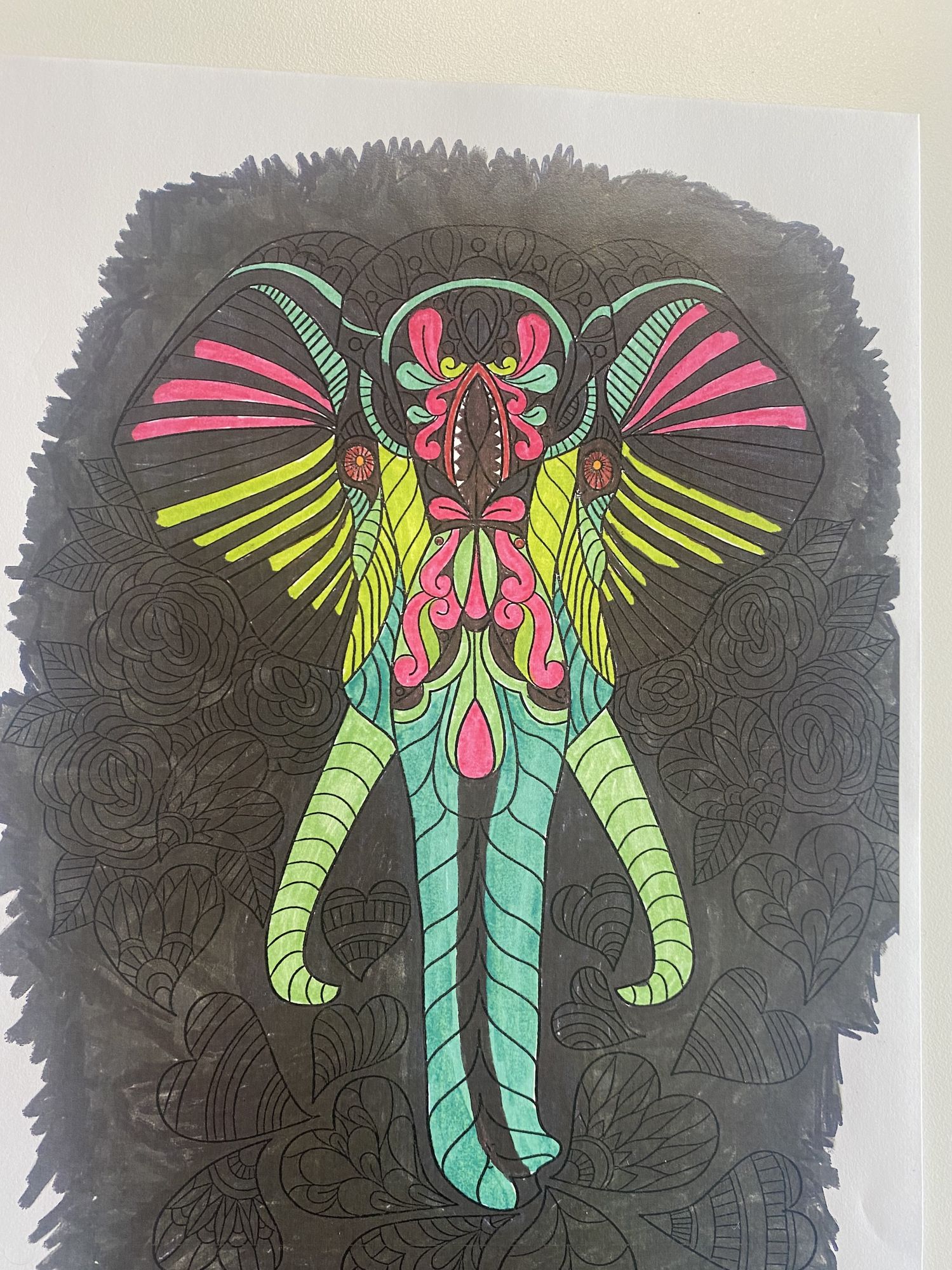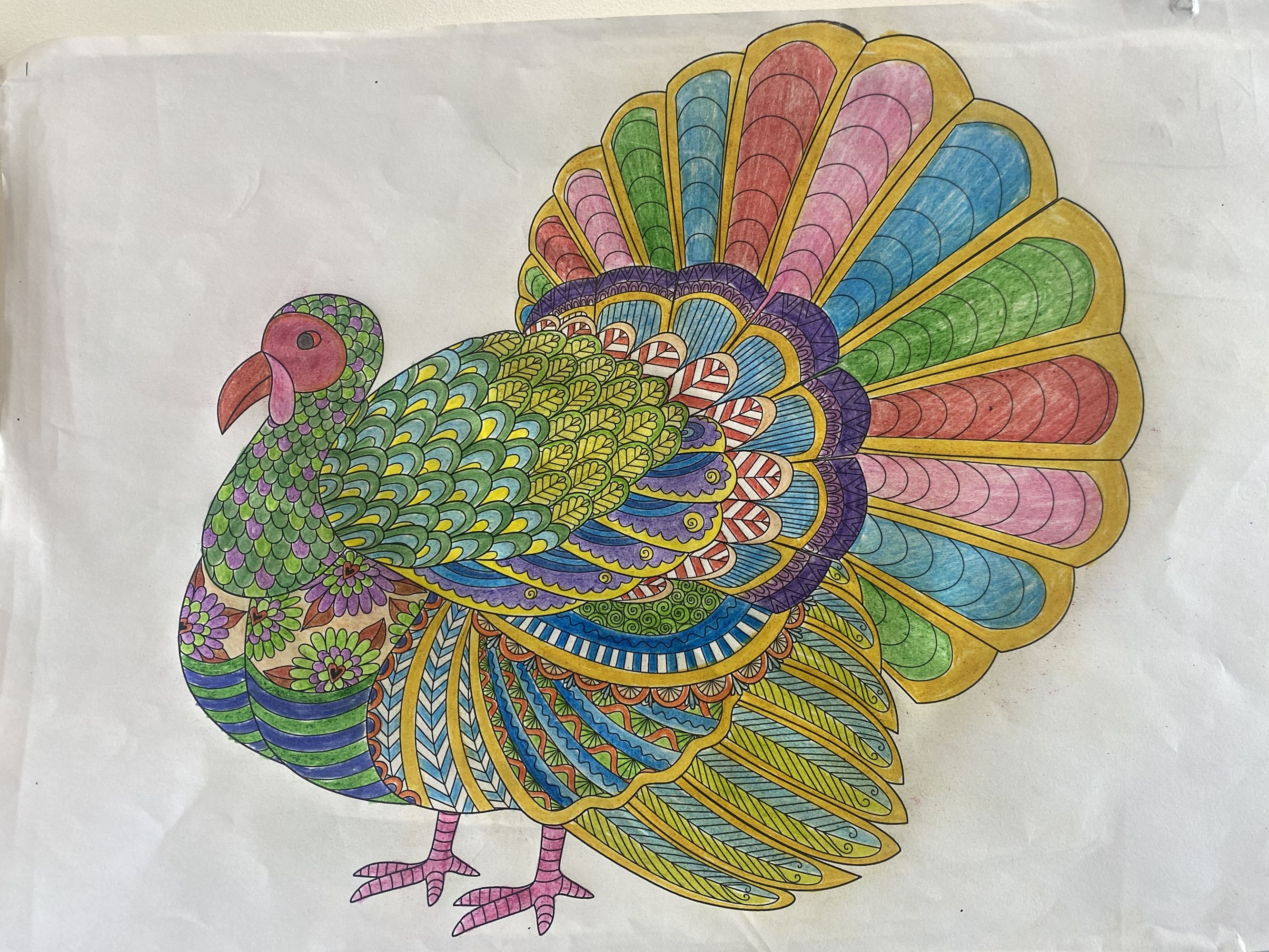 ---
Peckham Storytellers
This term, TOA Sixth Form students will be working with internationally renowned journalist Laurence Lee. Laurence Lee has spent his career working as an international correspondent with the BBC, Sky News and Al-Jazeera and now runs his own charity running workshops in schools across the UK. The weekly careers sessions will focus on building students' public speaking, interview skills and self-confidence. Students will create their own mini-documentaries and video CVs. This is an exciting project and we look forward to our continuing work with Laurence Lee at TOA.
---
Into University workshop
Year 12 TOA Sixth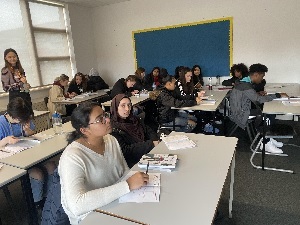 Form students participated in a workshop led by organisation Into University. The workshop focussed on helping students make informed career and educational choices and how to build content for the personal statements they will be writing for university applications. We look forward to working with Into University again in the near future.
---
Community Events
We hold regular Community Action days. Our most recent was our Christmas Community Celebration where students donated and wrapped presents for the homeless and wrote Christmas cards for Sobell House and the JR's Children's Hospital.
---
Careers and Subject Enrichments
Our staff provide a range of opportunities for enrichment within school and at external events.
Recently our students have:
Taken part in a range of virtual career fairs.
Held webinars with a range of successful people like ITV's Nina Hussain.
---
Wednesday Pathways
We offer a range of opportunities, utilising our excellent facilities to give students 'elective' options including:
Sports
Creative Arts
Global Citizens
---
Duke of Edinburgh
We offer Year 12 students the opportunity to take part in the Duke of Edinburgh Award Scheme.
---
Residential Trips
We aim to introduce residential trips for both Year 12 and 1 which build community and develop a strong sense of teamwork.